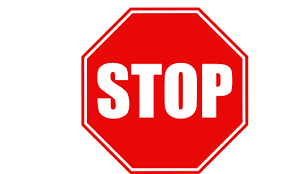 and imagine and think about what healthy diet and living "really truly" is or means.
Then

compare it to your health, diet and lifestyle.
♥ What's the difference? What's your health honestly like? Not healthy, well, feeling great like you want or it could be; needs some or much improvement, big changes?
♥ What changes; improvements or breakthroughs does your health, nutrition, diet need most?
♥ What are your greatest blocks/barriers or excuses that must be removed?
Do you "know perfectly well" what has to be done, but are not doing it?
__________________________
For answers, what to do, the HCT E-Booklet below is for you AND anyone you know whose health is like yours or could use some change or improvement. You, family, friends, others can have it all whatever you want/need for your health, nutrition, diet. Team up, work together, help each other out.
======================
HCT E-BOOKLET
Table of Contents
To take advantage and make the most of the E-Booklet, be like a Columbus or Lewis and Clark; have fun and explore what's below. You can skip around, don't have to go in order; can just investigate one at a time, anytime, as much as you would like.
Take notes, keep a travel log/journal; see what sparks your interest; what you would like to learn, try out or apply.

Then use SMART Goal, behavior contract or action plan (in Resources maxfulfillment.kinsta.cloud/healthmodel/) for any learning, trying out or applying.
_________
1 Vision, Mission; Purposes or Goals
maxfulfillment.kinsta.cloud/healthpurpose/
_________
2 Questionnaire
maxfulfillment.kinsta.cloud/sundayhealthquestionnaire/
_________
3 Checkup
maxfulfillment.kinsta.cloud/feelgreatnothealth/
_________
4 Action Plan
maxfulfillment.kinsta.cloud/sundayhealthactionplan/
_________
5 Forum, Discussion Board
maxfulfillment.kinsta.cloud/hctforum/
_________
6 Optimal Health Model
maxfulfillment.kinsta.cloud/healthmodel/
_________

7 Biweekly (Baby Step) Health Change
maxfulfillment.kinsta.cloud/biweekhealthchange/
_________
8 Biweekly (Baby Step) Health Change Meetings
maxfulfillment.kinsta.cloud/biweekhealthchangemeet/
_________
9 "BOTTOM LINE" To Fighting and Minimizing COVID/Diseases?—CHANGE
maxfulfillment.kinsta.cloud/healthchange/
_________
10 Information, Resource Center
maxfulfillment.kinsta.cloud/healthresource/
_________
maxfulfillment.kinsta.cloud/healthprotection/
_________
13 "Moment of Truth", Day of Reckoning
maxfulfillment.kinsta.cloud/healthreckoning/
_________
14 New Norm for Personal Health Care
maxfulfillment.kinsta.cloud/healthnewnorm/
_________
On Facebook
https://www.facebook.com/healthnutritiondiet/
_________

In Meetup
https://www.meetup.com/Sunday-Health-Nutrition-Diet-Support-Accountability-Team/
======================
Don't wait, get started NOW or keep going with strengthening or improving your health and have all the in-person or virtual help you need from Q&A to webinar—Q&A, further info; discussion, meeting; support, assistance; advising, coaching; talk/presentation, workshop/webinar. Contact Randy.
Thank you! for any input, ideas or suggestions, and sharing–post, text, email HCT maxfulfillment.kinsta.cloud/healthebooklet/ with neighbors to community groups/organizations. You just don't know who might be interested, and in turn, knows someone who has interest or need. And it's taking social responsibility and giving the Gift of Health.
Super zealous, very concerned health, wellness, well-being advocate. Out of all the health, nutrition, diet experts I studied or tried out, Sunday** and her counsel and programs connected and helped me the most. They saved me health-wise; I was lost and then found.
Then I became:
♥ Enthusiastic about others experiencing that and having OPTIMAL HEALTH, WELLNESS and PREVENTION, FREEDOM (free as possible from disease, sickness, "aches and pains"), and
♥ Alarmed and passionate about addressing the sorry, dreadful state/condition of our health that shortens lives or makes it unpleasant to live. See 1 in maxfulfillment.kinsta.cloud/healthpurpose/.
All of the above "fired me up" to create HCT (HEALTH Change, Support & Accountability TEAM/COMMUNITY) maxfulfillment.kinsta.cloud/healthebooklet/
** Sunday Muniz
6220 Washington Ave. Suite A
Racine, WI 53406
262 632-6500
=============
Thank You! and acknowledgment as well to
Denise Lockwood https://racinecountyeye.com/
for completely transforming my work style
from being educational to "make a statement".